11
« on: July 24, 2019, 08:41:36 pm »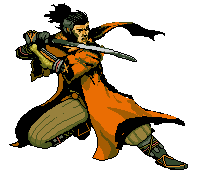 Messed around with the face but it depends on the direction you want to take it.
The scarf gets a stronger silhouette, ditto Chris2Balls. Fabric or thin things like this tend to bend and show both sides so it also gets this.
Worth looking up some cloth ref as well. We wanna see them folds.