1
« on: May 08, 2010, 11:46:09 am »
Hey guys,
Been working alot lately and havent had time to really do much pixeling. Figured id post some of the little things ive been doing in my spare time over the past few months.
C&C welcome =)
First is a skill button for Enrage, im finding it hard to come up with a background that is suitable. among other things. Second is a Skill button for the wizards teleport. im pretty satisfied with it but still the backgroung issue.
the leather scrap came out the best, having a tough time drawing stone for the ore.. but still learning so thats good. the apple is.. ok i guess and the coin i just have no idea where to go with that.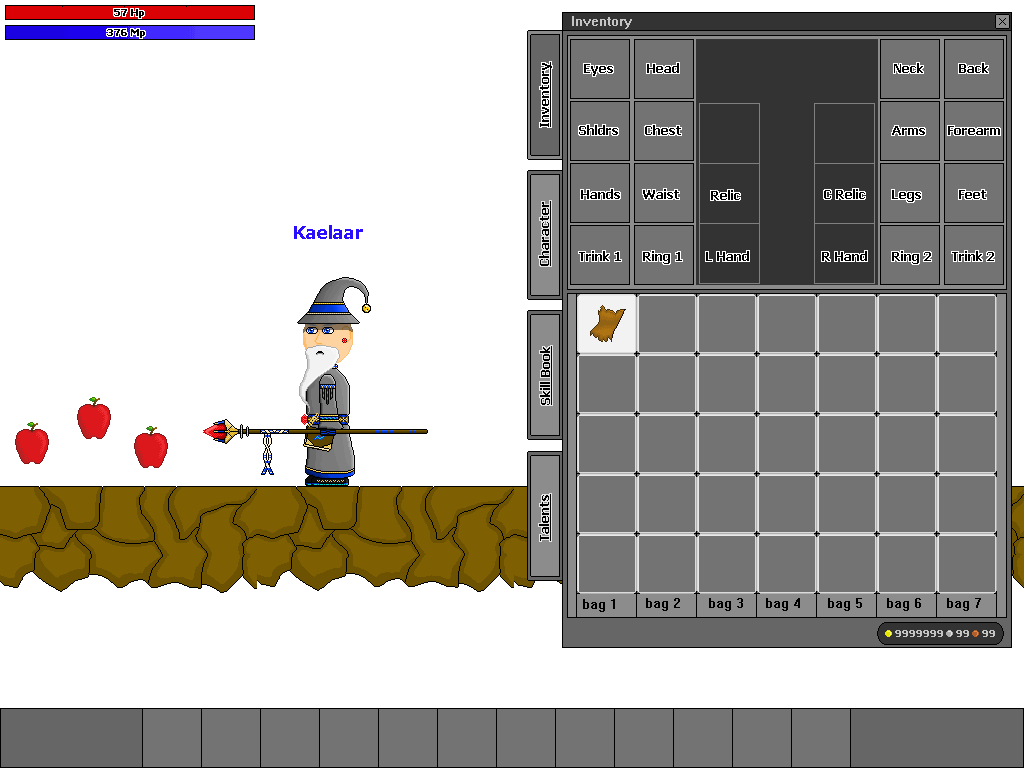 Ignore the character and ground tiles, theyare just for size reference and hella old. Everything here is basically just for measurements sake, but some of it ive kind of went into a little deeper, like the inventory screen lol. also id like to make the health and mana bar get brighter from start to finish any tips would be appreciated.
Thanks all,
K.