1
« on: June 24, 2012, 12:47:55 am »
Progress -- Last Updated 7/27/2012
-->
-->
-->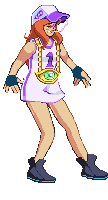 -->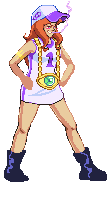 -->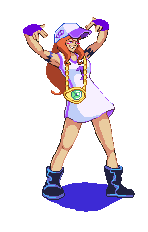 -->
-->
(pre-thread)
Before I start, this lady has nothing to do with Lindsay Lohan.

I started working on this a week ago and I'm a little lost and in need of advice.
Among other things, I'm stumped by the hands. I'm going for a Vulcan salute-like gang sign, but whenever I get to actually fleshing out the gesture it's a disaster. Also, I'm no good with jewelry--I'm going for something big and ostentatious, and while it's certainly those things... I just don't like how it's coming along aside from the detail on the eye.
I welcome all C + C given. I'll post more sprites once I'm satisfied with how I finish this one; don't want to get back into the habit of having a million unfinished WIPs.