1
« on: January 15, 2013, 01:58:05 pm »
If you're here looking to make $15 per hour and thousands of dollars per month, then you're looking in the wrong place. This is more of a volunteer job. I'm not paying a lot. Maybe $10-$50 at max. Why? Paying per hour is ridiculous over the internet in my opinion. You could take all the time in the world to make the simplest thing that could take less than an hour, that would take you like a day. So here's the kind of graphics I'm looking for: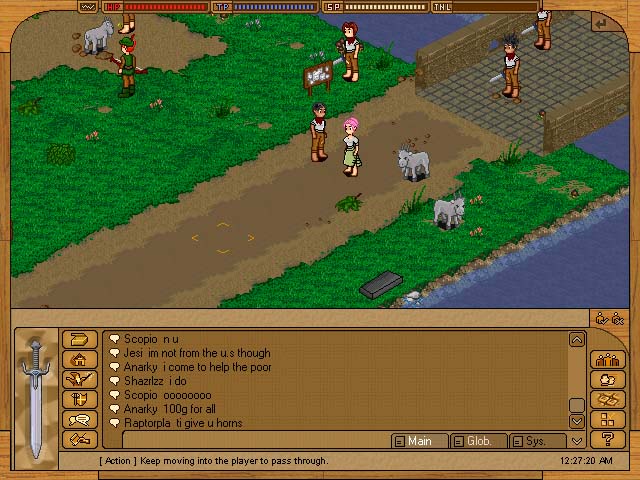 That is a game called Endless-Online. I'm looking for upgraded modified art of this game. It's completely legal don't worry. There's a server emulator for this game at
http://eoserv.net/
which there are plenty of pixel artists that pixel for free for different servers. But a lot of them are already taken by the bigger servers or working on unfinished projects. EOSERV is a very unstable community. And my plan is to stable it up, and try to get the game back to what it used to be. The game "Endless-Online" is practically abandoned, I believe it is no longer online. And I want to bring it back with brand new things that will blow everyone's mind. I have the game development and programming under control. All I need is an artist willing to do it for cheap/free.
What I'm looking for? Someone who can make NPC's, weapons, armors, tiles, objects, etc. also someone who could potentially be able to do the title screen and make cool words.
Contact me on Skype:
WtfPepper
If you don't have Skype send me a PM or reply to me on this thread.