11
« Last post by Traslogan on August 17, 2019, 08:36:55 pm »
Yeah I use aseprite, it's a great tool, but its tileset features are like the next big thing on the way iirc, so for now it's either I export to Unity and tile it there or I just keep it in my layers in aseprite.
I've tried tampering with the grass, I feel I can't notice tiling as much, and attempted to bring 1 more colour into the planks to soften the corners like you did whilst focusing on texture not depth. Someone in discord recommended the UI be brightened a tiny bit so that's had a +5 to its light level in Aseprite.
Edit: I added a shading layer too to outer walls and the chest indoors, forgot to turn that off but that's more just an experiment.
For reference, this entire mockup was basically a premise of "could an Ultima-VI-esque game be modernized to look more convenient and usable", so it's trying to build on this look: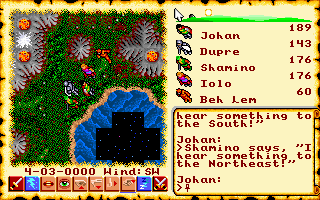 (I am more of a pastel-colour fan though so I don't go for that 1990s high-contrast)