1
« on: March 12, 2017, 04:01:55 pm »
Vote for us on steamgreenlight:
http://steamcommunity.com/sharedfiles/filedetails/?id=881034264
GoldenBits Editor
Young apprentice Pit is about to receive his diploma to become an alchemist, but somethig goes wrong...
GoldenBits is an early access platform game and much more!
This game also offers a simple and intuitive interface, where users can create their own game entirely without touching a single line of code! Your imagination is the only limit!.
Editor Features:
Resize your levels to a maximum of 72 tile wide and 40 tile high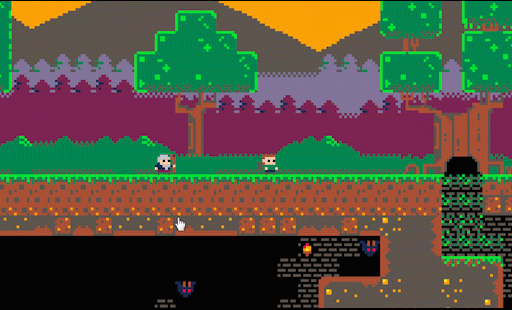 [/list]
Never touch a line of code again for a quick creation of sketch and ideas for your game!
FAQ
Is this game ready? NO, this is an Early Access game, and updates are to be expected weekly.
Can we create our own chiptune music?: YES, we are almost done with the chiptune editor.
Will The final product have an animation editor?: YES, we are working in a animEditor right now.
Can we create larger levels?: YES, max width: 72 tiles, max height: 40 tiles.
Game Features
Classic jump-platform-adventure gameplay.
A variety of levels, enemies, and puzzle.
Upgrades and power-ups.
How to Play
Wasd Keys to Move
J to Jump
K to Shoot
L to shield
I inventory
Enlace a sitio web