11
« on: January 23, 2007, 02:17:24 am »
you're right about the cheek - I've tried several times to make it darker but the dithering always ended up dirty.
this is the last that I could come up with, is it any better?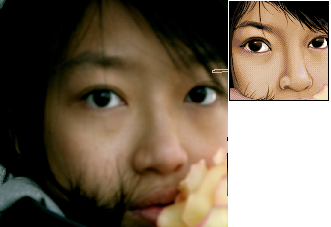 >>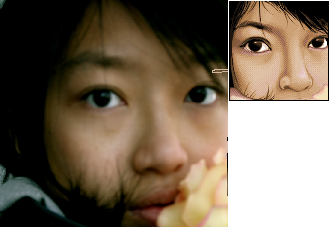 I also worked on the rest of the hair and the little part of the hood - which is a pillow shaded disaster.  I honestly had no idea how to go about shading that, but I don't want to get rid of it because then the little curled hairs will make even less sense >_< hehe.  So suggestions on that would be awesome.
So, as of now every part of the thing has been worked on at least a little bit and I'm getting close to being done.  Any CC at all is welcomed =)  Thanks
edit: I made some other changes to the eye (the shape of the bottom lid was too round) And also tried something different for the hood using more of the eye colors