21
« on: February 23, 2010, 10:25:03 pm »
A little project I working on for some time. Probably better I post stuff before itīs finished, so there is still room for critique.
Platform is the Atari STE, which comes with some restrictions. Most important the machine is only capable of showing 16 colours at once,
without some programmer trickery at least.
-
Titlescreen(yeah, hard to figure out

)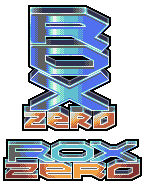 Two versions of the logo. They use the same palette as the titlescreen.
Main menu, the background will later show a zooming starfield.

Tileset and the sprites, booth share the same palette. Needed a few tries before deciding on the palette, probably leaves some room
for improvement but worked fine so far.
Small test mock up.