301
« on: October 03, 2012, 05:57:59 pm »
Thank you for removing the sloppy outer edges! I actually did kinda feel like I was out of control with those parts, since I felt like I was supposed to put in bounced light. So sel-out is actually just that - selectively including the inner color into the outline (aka making it disappear.)
I see you also removed my attempts at claws on the legs. What do you think I should do with them? I don't want to add an extra color just for them, but they didn't feel right with the yellowish color I was using (and looking at them now, the attempt at shiny "black" isn't that good either.)
I'll read through the ramblethread again, but Im having a slightly hard time understanding some of the text.

I'll pay more attention this time!
Edit: Well...
I still can't really understand the first few posts, since they are all really philosophical and theoretical sounding. This might be where the language barrier finally bites me in the behind.
However, I kinda understood that single pixels = bad for the picture, and tried to do my best with removing some of them.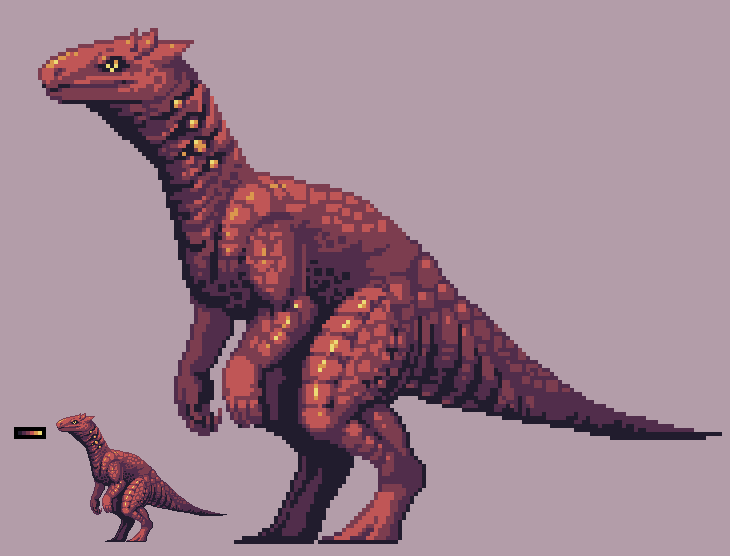 Also fixed the outlines a bit.