21
« on: July 09, 2013, 11:01:46 pm »
Hello everyone,
Me and my friend who is a programmer have finally released my first Mini Game after a week of hard work! The game is completely Free-to-Play!
The Game's Name is FART and here is it's information:
About The Game
FART is a funny themed game which you will definitely enjoy! A game where you PLAY as a PIG, yes a Pig! And have to avoid obstacles and consume items that will let you continue farting! Funny, right?
Also, the game gets difficult with time. The longer you stay, the faster the pig becomes and everything becomes difficult! Hell fun, isnt it?
And what happens if you stop farting? YOU DIE!
Tell me more? No! Play and find out yourself!
How to Play?
The game is currently available and can be downloaded from a popular Gaming Engine named Build Your Own Net Dream(BYOND).
Here's a screenshot: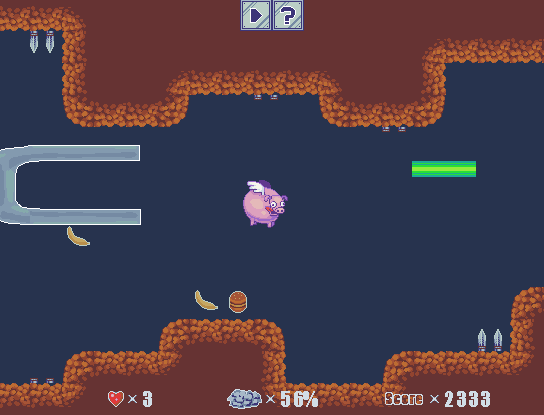 Download the Game here:
http://www.byond.com/games/A2J2TIWARI/FART
Awaiting your Responses!
Enjoy Farting.