11
« on: January 05, 2012, 09:01:56 am »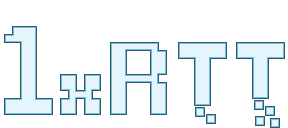 General Synopsis
Alright, so basically I keep changing my mind and instead of going with my previous project, Adobe Shinobi, I've decided to go with a more interesting MMORPG based in an MMORPG :3 (Yes, an MMO in a MMO.) You will basically start the game In Pseudo Real Life where you will meet up with your friends at a cafe where dialogue will proceed. Eventually your friends will bring up the subject about the new MMORPG Kioi and how fun it is! You will then proceed to your first quest, which is to go home and log onto the game. This will bring up the character creation section in the game where you will make your own character instead of being a generic person in the Pseudo Real Life portion. You will be able to choose your Name, Class, Skin Tone, whatever it is that pleases you then once you are finished you are greeted by a tutorial process where you start figuring out how to play the game. A lot more happens, I'm just giving a general synopsis.
What I have done so far graphically

This, I hope, is going to end up being the base, I have trouble making east and western states as well as walking animations so assistance in those areas will be greatly appreciated.
Possible Wolf Race for the game, not too sure about it yet though.
Tell me what you guys think?