11
« on: May 23, 2021, 08:49:06 pm »
It's looking better! Forms are reading much more clearly and they make more sense.
If you need to mimic what I did that's fine whatever helps you understand. I gave you that anatomy breakdown for a reason. Just don't directly trace or copy it directly over. I don't think that will help you learn. Something that might help you would be understanding how the pectoralis major fits into everything: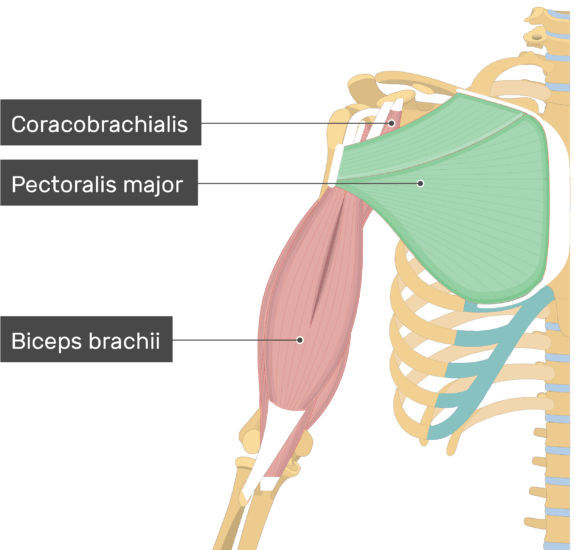 The bicep will go in first, then the pectoralis major will cover that and then the deltoid will go on top of all of that. I tried my best to show it in my anatomy breakdown too. You're not really showing this bicep-pec-deltoid connection in your latest update and I think that would help that area if you did at least a bit. The pectoralis major does connect on the humerus (thats the upper arm bone) after-all so it's going to have to reach over there.
P.S. I would consider Selout (selective outlining) or getting rid of the line in areas altogether.