11
« on: June 25, 2007, 10:53:51 am »
I've been working on a game with my friend in Australia for a while called
4Heads
. It was a silly idea that has received a good deal of support from other people. We only had a demo and we are now finishing the game. It should be out in a month.
A few people have been giving us crap about the cuteness of our games and how they lack any level of seriousness so we're planning on making a slightly serious game That means we'll try to avoid all those vibrant bright colors, use some more detail and have a slightly realistic "world". We've discussed making a more action oriented game that would still be in the same "world". Since it will involves more action we'll need some attack animations. I thought since these creatures don't have arms they'll have to smash with their heads or head butt other creatures. I made a quick animation and it turned out badly.

It should have named it flaccid.gif because it... looks flaccid.
Here's a good picture of what they look like: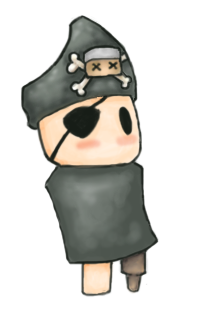 I was never really good at animator and always avoided it (didn't help) so now I'm asking for some help from you.
Here are some of my
sketches
, smash animation was drawn out at the bottom right.