1
« on: June 21, 2015, 04:03:25 am »
Hey its Catzore, sorry I haven't been active for a while, lots of schoolwork. However now my work is basically non-existent because summer is right around the corner and that means I have more time to practice my spriting and figure drawing.
My first image is a " High Angel " as I like to call it

I think its pretty neat, now If only I could animate it....
My second image is a sketch i'm having some trouble with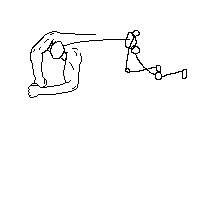 It's supposed to be some kind of twisted humanoid creature however I am struggling with the proportions and the perspective, if anyone can sketch this out a little just to show me where the lines for the torso and legs should be that would help me out a lot.