1
« on: September 20, 2016, 09:56:53 pm »
Hey everyone! I'm Raou and I've been working as a pixel artist for several years now. I specialize in pixel-art for games specifically. I'm looking to fill a spot in my schedule with another project and I'm available to work up to 20h a week.
I can work with a variety of styles, so whatever look it is that you need, I'm sure I can help you achieve that. Here's some of my work, you can find more stuff in my
Artstation
profile.
---
Contact
---
oucemar@gmail.com
Raou#3599
Social Media
Artstation
GameDevMarket Store
Itch.io Store
---
Portfolio
---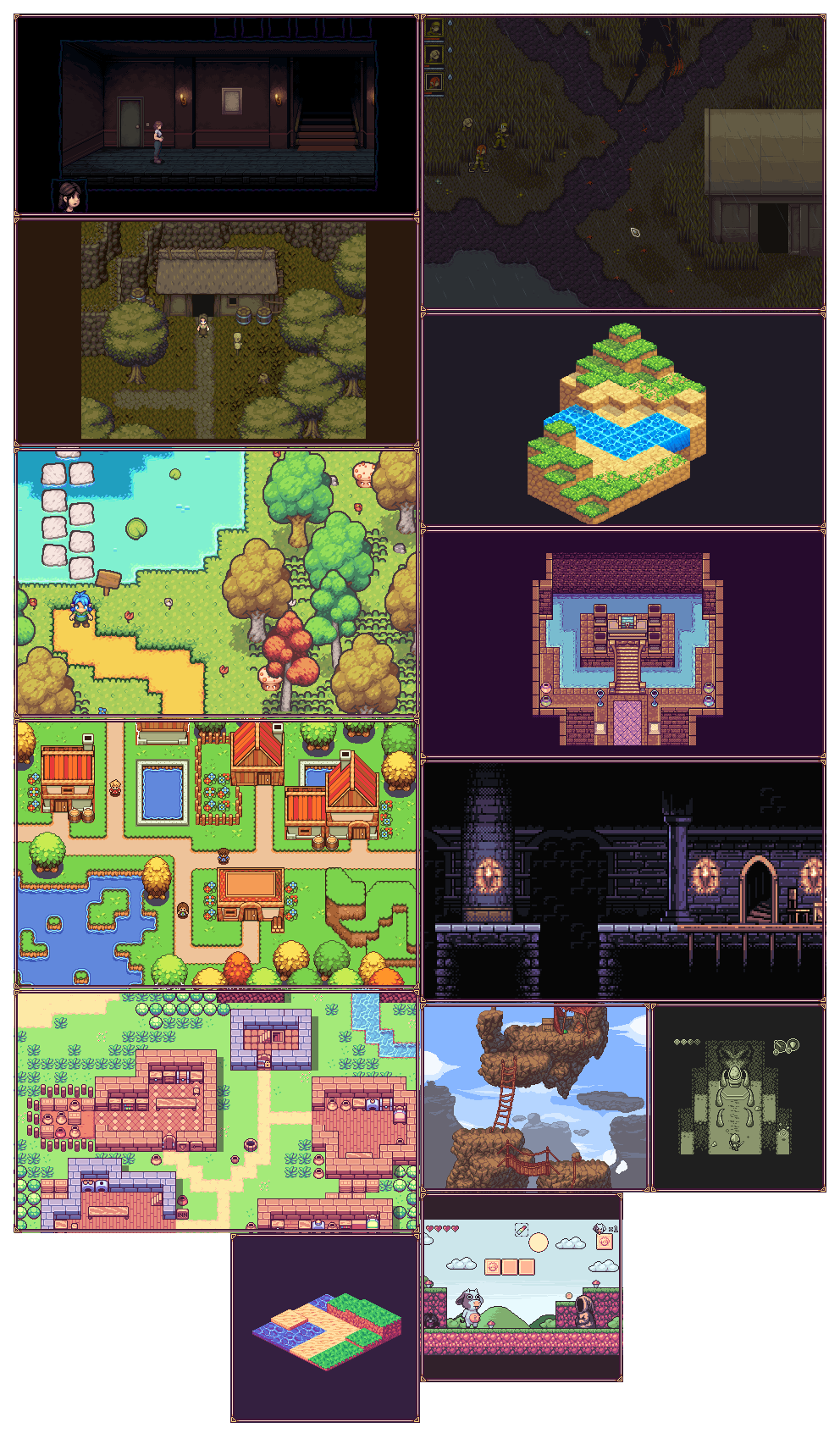 ---
---
Price
---
I charge an hourly rate of 35usd/h. You can hire me for a week(20h) for 600usd, two weeks(40h) for 1150usd or a month(80h) for 2000usd.
If your project is already mid-development, here are some things I might need to know to make an good estimate of how much time we'll need to get your stuff done:
-
Current art for reference
-
Detailed descriptions of assets needed
-
Expected average art resolution
-
Any reference images you might have
-
Overall information about the project itself(genre, setting, anything that might help me get the "feel" of the project)
If your project is in its early stages and you don't have an artstyle yet or you're not sure exactly what are your needs, I can offer consulting services to help you with that as well.
Accepted means of payment
I accept payment through SWIFT transfers or Paypal. I may have to charge an extra 10% on top of some payments to cover fees(this rate is negotiable for monthly bookings).
The default is 50% of the payment before I start, and 50% after I finish the job. But splitting it into smaller instalments is negotiable depending on the time booked.
oucemar@gmail.com
Raou#3599
Social Media
GameDevMarket Store
Itch.io Store