1
« on: October 01, 2015, 02:48:07 pm »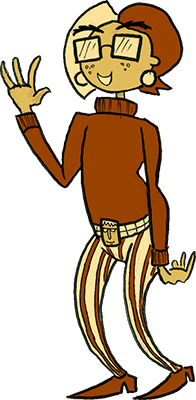 Contact Information
Portfolio:
mollyheadycarroll.com
Email: mollyheadycarroll (at) gmail (dot) com
About Me
My name is Molly Heady-Carroll and I'm an artist living in Bussum, the Netherlands. I studied at the Utrecht School of Arts in the Netherlands and have a
Masters Degree in Game Art
, which I received in 2014. Since then, I have been freelancing on numerous projects long-distant all over the world. In that time
I have worked as a freelancer on a wide variety of games and animation projects
(including animated shorts and documentaries, RPGs, Serious Games, 2D Fighting Games, Smart Phone Games, Casual Games, Flash Games, Kickstarter Projects, Card Games and Point and Click Adventures among many others). Past roles I've taken on include 2D asset artist, character/creature concept artist, 2D animator, pixel sprite artist and promotional art illustrator. (For my CV and list of clients, go here:
http://mollyheadycarroll.com/about.html
)
Skills
My am highly experienced with
Photoshop
,
Illustrator
and
GraphicsGale
and also frequently work with
traditional drawing/inking media and watercolour paint
. I am, however, a flexible artist who enjoys tackling new materials, styles and projects and work comfortably with other artists. I also have experience with Premiere and video editing. I have much experience working over the internet and take great care to communicate frequently and clearly with clients to ensure a smooth and happy working relationship.
For more information, a list of clients and my online portfolio, visit: mollyheadycarroll.comArt SamplesPixel Art
Character Sprites, Design and Animation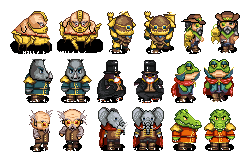 My Peculiar Brother:
https://www.facebook.com/MyPeculiarBrother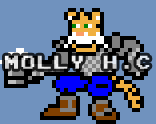 Brock Crocodile (
https://steamcommunity.com/sharedfiles/filedetails/?id=398370496
)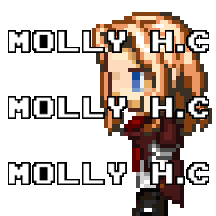 Melancholy Republic (
http://steamcommunity.com/sharedfiles/filedetails/?id=403550518
)
Character Concept Art
Creature/Character concept art, artist reference and turn sheets.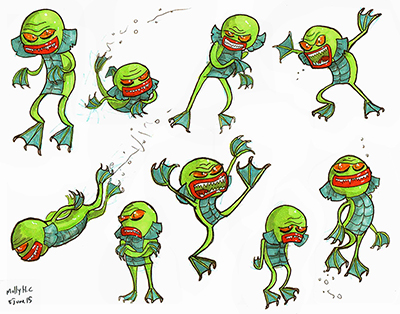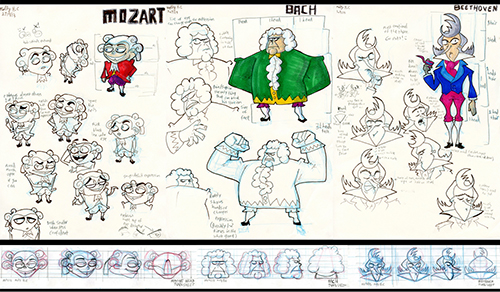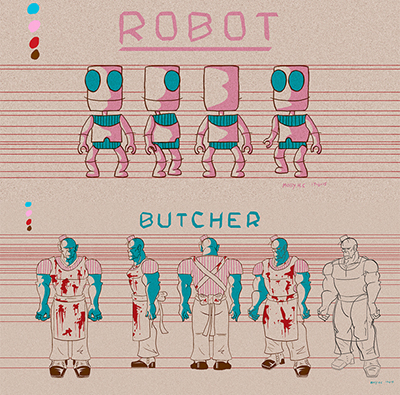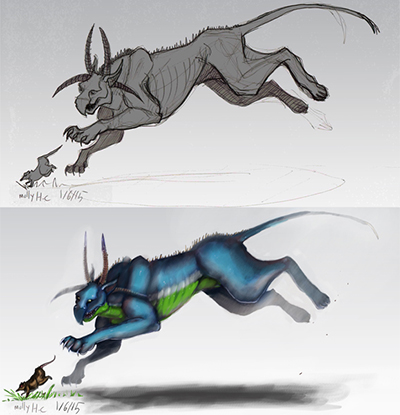 Illustrations
Character illustrations and promotional art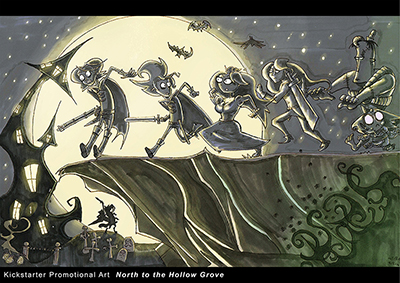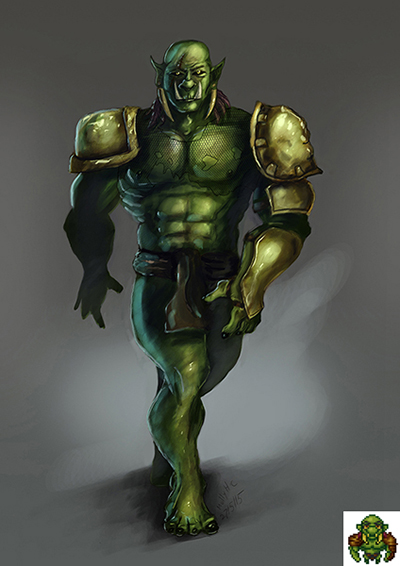 What Am I Looking For?
I am currently looking for mid/long-term commercial projects that I can work on part time (24-36 hours a week). Positions I am interested in are creature/character concept art for animation and games, Illustration and/or 2D videogame asset creation.
Contact Information
Portfolio:
mollyheadycarroll.com
Email: mollyheadycarroll (at) gmail (dot) com
Thanks for reading and hope to hear from you!