1
« on: August 16, 2013, 07:54:16 am »
Hi everyone, Iam Dante.
Pixel artist - 2D animator
I have been doing pixel art game for over 9 years. You guys can check my project list at bottom of the topic. (v)(v)(v)
Email
:
wonman321@gmail.com
or
wonman321@yahoo.com
My gallery / website
:
https://www.wonman321art.com/
Skype
: wonman321
Discord
: Wonman321#3034
I love making
pixel
game, i really really love it and i can handle many styles
I am currently
available
to work on PAID projects, both flat rates or hour rates.
About me
I have worked on many projects. Mostly as main artist or main animator. Lately i worked as art director. Iam in love with pixel art /game and wanna be the top pixel artist of all time. Iam serious.
If you are serious about your project too. You cant imagine what we can do together.
Skill features
--- Character design ---
--- Game Mockup ---
--- Animation (Frame by Frame / 3D render) ---
--- special effect ---
--- Pixel Music video / Action intro / Trailer ---
--- Art direction ---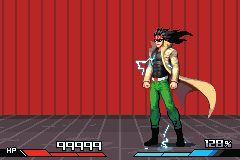 Music video Commisions
https://www.youtube.com/watch?v=YgSYbJ6r-kU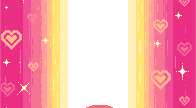 Bloody Quest Project(Canceled)
some effects in game:
Amazing fantastics (remake + main artist / animator)
Some animation
Monsters X Monsters project
Story of the End - Reverse
Before and after my remake (Umbrella monster)
GirdThyself (Rougelike action RPG) (Used both hand drawing and 3D render)
The Golf Story
Trailer
https://www.youtube.com/watch?v=YyjTzc7EH4I
The Sports story (Golf story 2)
Main artist / Character design and animation




Midnight wave ( Tactical action ) (Trailer animator / portrait design)
Trailer scene part
Some character portraits
SOME MAIN PROJECTS I HAVE WORKED ON
Chronicon
(2013-2014) (Main artist / character design / animator / tileset)
Steam:
http://store.steampowered.com/app/375480/Chronicon/
Monsters X Monsters
(2015):
Android:
https://play.google.com/store/apps/details?id=com.Supermassy.MonstersXMonsters
AppVn:
https://appvn.com/android/monsters-x-monsters/detail?id=com.Supermassy.MonstersXMonsters
Golf Story
(2017) (
Nintendo Switch
) (Main Animator)
Trailer:
https://www.youtube.com/watch?v=YyjTzc7EH4I
Girdthyself
: (Artist / Main Animator) (2016-2018)
Website:
http://www.girdthyself.com/
Crapface x Elevation (2017)- Swim Meet

(
Music video
)
Link:
https://www.youtube.com/watch?v=YgSYbJ6r-kU
Story of the End - Revere
Website:
https://www.strashinerstudios.com/
Amazing fantastics
(2016 - 2017)
Link:
https://twitter.com/TAFUniverse
Midnight Wave
(Portrait artist / Trailer animator) (2018)
https://twitter.com/MidnightWavePC
Yu yu Hakusho
(
Beat 'em up
) (Main artist / Animator) (2018-2019)
Sport Story (The Golf story 2)
(
Nintendo Switch
) (Main Artist / Animator) (2019-2021)
Trailer:
https://www.youtube.com/watch?v=SzzcgCi20Z8&fbclid=IwAR2Bten1XhUha9TtP-Gengm_sr9FeMOYqaAj-hAw_lNvxggLne0UqjNWAyU
Chester's revenge
(PC steam) (Art director / Main Artist) (2021-2022)
Twitter:
https://twitter.com/ChesterRevenge
If you want your project to the high quality level, iam here to help you
Contact me for more infomation if You are interested
wonman321@gmail.com
or
wonman321@yahoo.com
Thanks for watching