1
« on: February 27, 2009, 04:38:47 pm »
I'm currently helping a friend with his platformer and I would like some critique since I havn't really done this kind of pixelart before.
The rock base for houses.

The standard grasstile

The woodbase for houses
and just a quick mockup of how it probably would look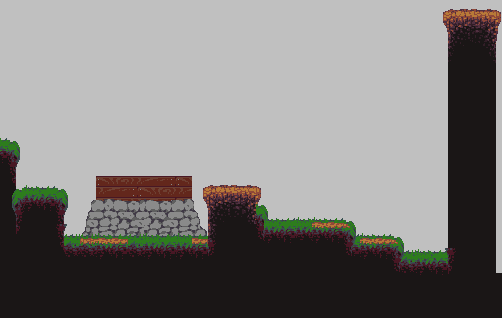 So, any suggestions?