1
« on: August 10, 2009, 05:04:33 am »
This is as far as I can take this piece on my own. I thought I'd bring it here since you guys know what you're doing, and some of you have been pixeling from before I even touched a pencil.

Note: I did not pixel the writing--it's the font MS Mincho. However, I did anti-alias it by hand.
I'd like to change her left arm, instead of having it lying there looking dull, but I can't think of anything at the moment. Also, I'm sort of confused how to shade her with such a low colour count (4 colours), although the cartoonish style is more suitable to the game.
Character reference used:
http://touhou.wikia.com/wiki/File:Utsuho_Reiuji_portrait.jpg
The character, Utsuho Reiuji, is from the game
Touhou Project
.
Edits (Oldest to Newest)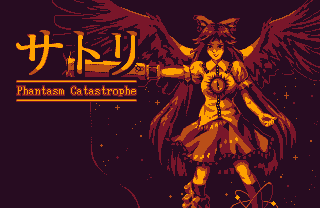 Edit #1
Edit #2
Edit #3