1
« on: February 05, 2009, 01:35:41 pm »
Something like extension of old work
Water Mill
. This is Inn on which I work in free time. Need some farm houses for the animals.
Many areas aren't ready, well isn't situated, idea of the trees is from
Arachne
, need more inhabitants and current maybe need repairs, maybe need more contrast. Also some elements like strap of the horse are missing, earth is just to have some background ets., but if you have some crits will be pleasure for me.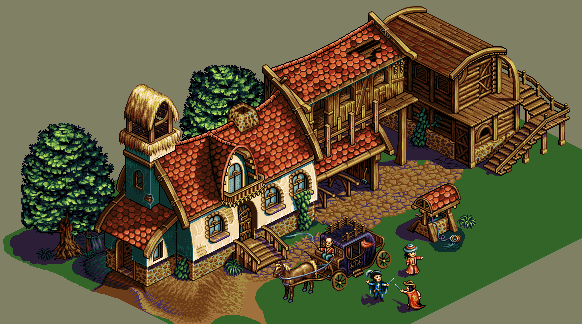 PS
The colours was 32 before I add 1 strong blue and 1 strong red for musketeers.